Head of Product (comp listed)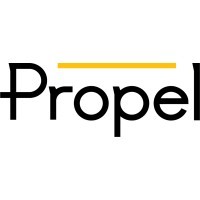 Propel
Employment Types:
Full-time
Locations:
Brooklyn, NY, USA
Compensation:
215,000 – 250,000 USD per year
At Propel, our mission is to build modern, respectful, and effective financial tools for low-income Americans. Over 5 million people use our Providers app to manage government benefits on their EBT card, stay up-to-date on changes to critical government programs, save money, and earn income. Read more about the impact of Providers (previously known as Fresh EBT) here, here, and here. Now we're expanding further into the financial services space by building a new financial product that will offer the best banking option for low-income Americans.
The Head of Product will join at a critical time as we define the future of Providers, moving beyond managing government benefits to achieve our mission of financial health for all Americans. You'll help set the direction of the product, running strategy and planning processes. You'll hire, train, and coach a team of excellent PMs who will be responsible for day-to-day product execution and decision-making. You'll shape what the product function is responsible for at Propel, and how it interacts with Design, Engineering, and other functions. You'll help identify new opportunities for our product, exploring exciting adjacent opportunities in fintech, healthcare, eCommerce, and more.
Propel is a for-profit software company that holds its social mission at its core. Our investors include Andreessen Horowitz, the Omidyar Network, Kevin Durant, Serena Williams, and Nas.
We are strongly committed to hiring a diverse and multicultural team. We encourage applications from traditionally under-represented backgrounds, including those with direct experience with the Supplemental Nutrition Assistance Program or other government benefits.
We offer
A unique opportunity to make a real impact on our company, product, and brand
The chance to shape the direction of a consumer software product used by millions of people every day
A fun, get-stuff-done, and caring culture
Meaningful work and a strong shared sense of mission
Competitive compensation (including equity) and excellent benefits
A hybrid work culture with a dog-friendly office based in Downtown Brooklyn
What you'll do
Invest deeply in the skills and capabilities of the current PMs on the team, providing hands on coaching and mentorship as needed
Shape the future of the product team, including defining key responsibilities, decision-making processes, and hiring plans
Help develop and lead execution of a product strategy that aligns with our high level vision for Providers, running an efficient and inclusive process for defining and updating product strategy at regular intervals and shaping our product development processes across teams
Own key metrics and measure impact, helping us define product success and KPIs
Work with PMs and cross-functional leaders to set roadmaps and goals aligned to the product strategy, and then lead coordination of efforts across different parts of the product and organization
Help us figure out what to build and where to invest next, exploring adjacent product and business opportunities and building great habits around experimentation
What you have
Deep experience working on complex consumer software products at scale
An intense focus on our customer and building the right products for her
Experience leading a product function or team; you've been a manager, of 3+ direct reports, for at least 4 years and have worked with PMs of different skill levels, and you've helped shape a product discipline at a software company
Great product instincts, including some experience assessing or leading product discovery initiatives and explorations
Strong network in consumer product management and a track record of hiring and growing a product team
Ability to act as a player/coach depending on the needs of the organization